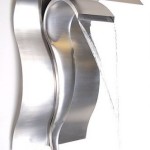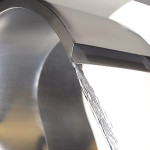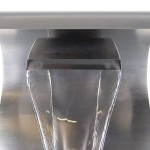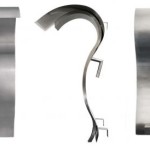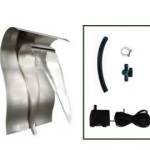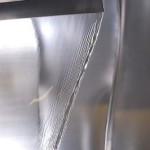 Stainless Steel Cascading Swan Water Feature
[pix_price_table column
s="1″ id=""]
[pix_price_columnm id="1″ highlighted="no"]
[pix_price_title]Wall Mounted Stainless Steel Cascading Swan Water Feature[/pix_price_title]
[pix_price_price]Price :[/pix_price_price]
[pix_price_explanation]
[/pix_price_explanation]
[pix_price_row]
This elegantly beautiful cascading swan neck stands 90cm tall. Made from grade 304 stainless steel, this water feature is a popular water feature among gardeners and garden designers.
With water flowing out of the swans neck this feature will without doubt add a crisp, modern edge to any garden or simply provide the look of any modern-styled courtyard, deck or patio.Very easy to install and mount onto a wall, just like a picture frame – 3 brackets hidden behind the water feature. Comes complete with a pump and hose kit.
It is suitable for use with a reservoir or in a pond.
[/pix_price_row]
[pix_price_check]The price includes the feature and pump only. Unless you are putting the feature in a pond you will need a pebble pool.[/pix_price_check]
[pix_price_row] Dimensions:
Height: 75cm, 29 1/2inch
Width: 45cm, 18inch
Depth: 31cm, 12inch
[/pix_price_row]
[pix_price_row]
[pix_button bg_color="#333333″ bg_hover="#000000″ text_color="#ffffff" border_color="#333333″ border_size="0″ size="medium"]Order[/pix_button]
[/pix_price_row]
[/pix_price_columnm]
[/pix_price_table]
[pix_columns]
[col_three]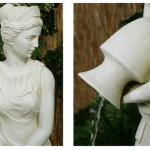 Lady Liberty Water Feature with Lights – Ivory
[hr]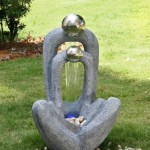 Meditating Couple 2 Stainless Steel Spheres with Light
[hr]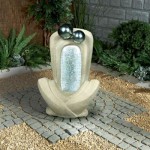 Two Figures Water Feature With Lights
[hr]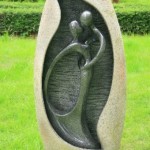 Kiss Water Feature – Sandstone Effect with LED Lights
[hr]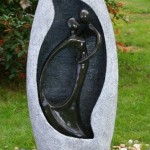 Kiss Water Feature – Granite Effect with LED Lights
[hr]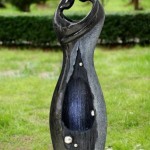 Granite Couple Rain Effect Water Feature with Lights
[hr]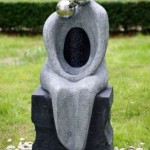 Granite Couple On Black stone Rain Effect with Lights
[hr]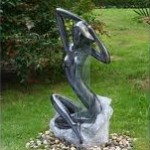 Lady On Blue Granite Rock with LED Lights
[hr]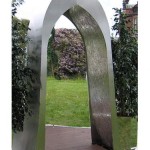 Giant Wonder Arch Stainless Steel Water Feature
[hr]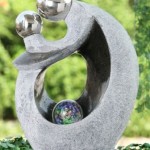 Granite Effect Lady and Child with Crystal Sphere and LED Lights
[hr]
[/col_three][col_three]

Sitting Lady – Granite Effect

[hr]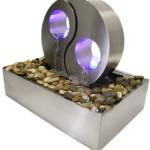 Yin Yang Stainless Steel with Blue LED Lights
[hr]

Stainless Steel Water Feature – S double skin
[hr]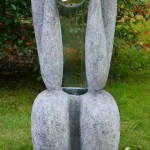 Sitting Man – Granite Effect
[hr]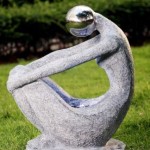 Lady Holding Knees – Granite Effect
[hr]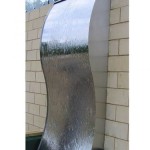 Double wall stainless steel – Giant 'S'
[hr]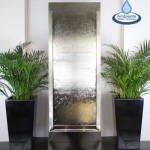 Giant 1.74m Stainless Steel Water Wall Cascade
[hr]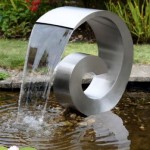 Giant Ammonite Stainless Steel Cascading Water
[hr]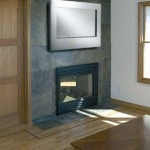 Livingstone falls – Landscape picture wall fountain
[hr]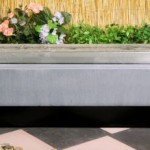 Shimmering Spring Water Feature
[hr]
[/col_three][col_three last="true"]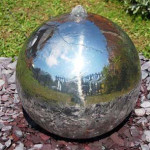 Polished 70cm Stainless Steel Sphere
[hr]

Dolphin Falls Free Standing Stainless Steel Water Feature
[hr]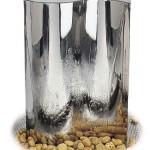 Water wall – Wave
[hr]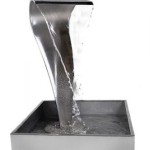 Swan Falls Stainless Steel Water Feature
[hr]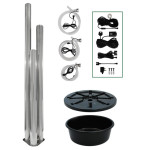 Advanced Three Brushed Tubes With Lights
[hr]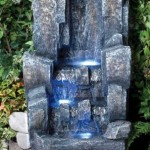 Gushing Canyon Falls Water Feature with Lights
[hr]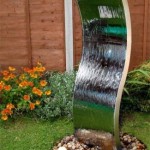 Curved Wall – Vertical Wave Double Sided
[hr]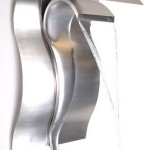 Stainless Steel Cascading Swan Water Feature
[hr]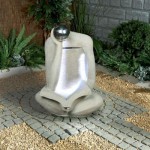 Reading Figure Water Feature With Lights
[hr]
[/col_three]
[/pix_columns]
[totop]