Curved Wall – Vertical Wave Double Sided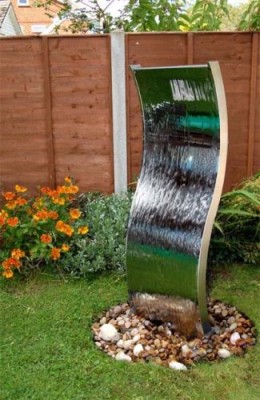 Product Description :
A superb and beautiful modern classic made from high quality stainless steel.
The water wall is made from polished stainless steel, which offers an elegant design with a sturdy construction. It is 1mm thick (front and back) with the sides being around 1.5mm – 3mm.
Water cascades gently down both sides of this graceful water wall. The water feature comes complete with a 4000 litre/hour pump and is suitable for both indoors or outdoor use (but is best kept in a sheltered location). The piping is hidden in the middle of the feature; it comes out of the base and connects to the pump.
---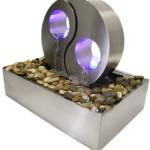 Yin Yang Stainless Steel with Blue LED Lights
---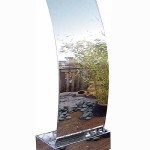 Stainless Steel Water Feature – Curved Wall Convex (single skin)
---
1.5m Curved Stainless Steel Water Wall Cascade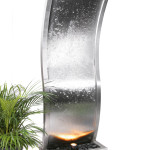 ---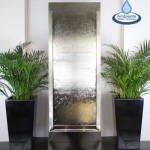 Giant 1.74m Stainless Steel Water Wall Cascade
---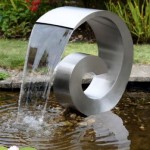 Giant Ammonite Stainless Steel Cascading Water
---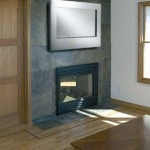 Livingstone falls – Landscape picture wall fountain
---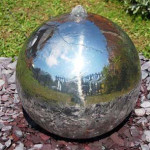 Polished 70cm Stainless Steel Sphere
---
Dolphin Falls Free Standing Stainless Steel Water Feature
---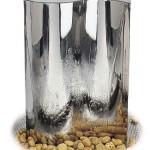 Water wall – Wave
---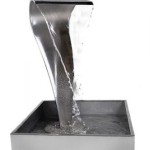 Swan Falls Stainless Steel Water Feature
---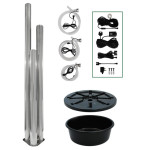 Advanced Three Brushed Tubes With Lights
---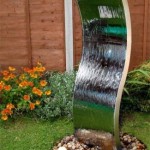 Curved Wall – Vertical Wave Double Sided
---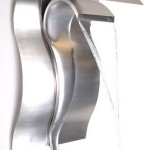 Stainless Steel Cascading Swan Water Feature
---
Share