Yin Yang Stainless Steel Water Feature with Blue LED Lights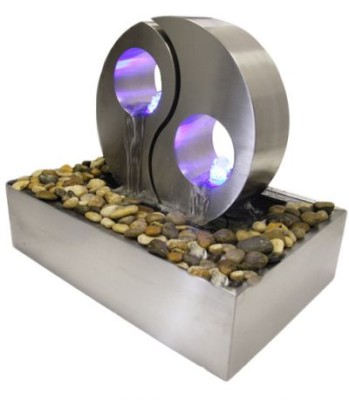 Yin Yang Stainless Steel Water Feature with Blue LED lights
A beautifully crafted polished stainless steel Yin Yang water feature. This feature will create a stunning effect in any home, garden or office. Suitable for indoor and outdoor use.
It contains two large holes through the face of the feature. When installed, water is pumped up through the central base holes and flows out at both sides of the feature. The Yin Yang symbol represents perfect balance and tranquillity, convey a touch of the Far East to your home, garden or office with this wonderful water feature.
This feature comes complete with a pump (10m of cable), hose kit and also contains bright blue LED lights which creates a fantastic effect. Just sit back and enjoy the stunning view.
Dimensions:
Feature only
Height: 46cm, (18 inches)
Width: 50cm, (20 inches)
Depth: 21cm, (8 inches)
Pump: 1500LPH with 10m of cable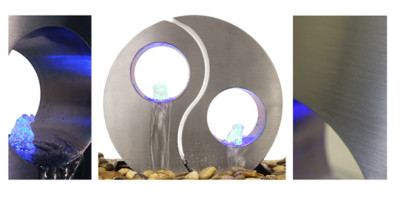 ---
---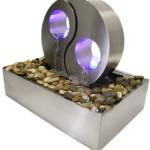 Yin Yang Stainless Steel with Blue LED Lights
---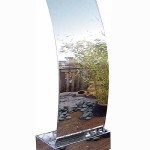 Stainless Steel Water Feature – Curved Wall Convex (single skin)
---
1.5m Curved Stainless Steel Water Wall Cascade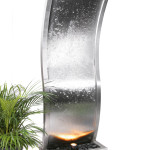 ---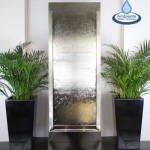 Giant 1.74m Stainless Steel Water Wall Cascade
---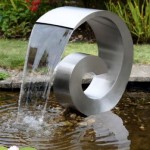 Giant Ammonite Stainless Steel Cascading Water
---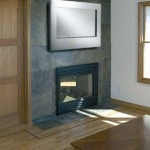 Livingstone falls – Landscape picture wall fountain
---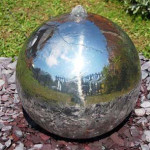 Polished 70cm Stainless Steel Sphere
---
Dolphin Falls Free Standing Stainless Steel Water Feature
---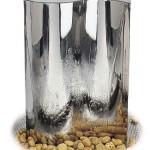 Water wall – Wave
---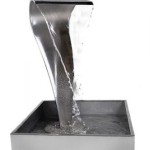 Swan Falls Stainless Steel Water Feature
---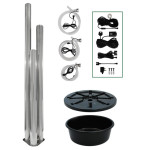 Advanced Three Brushed Tubes With Lights
---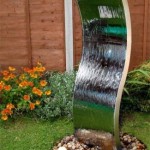 Curved Wall – Vertical Wave Double Sided
---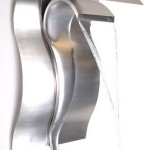 Stainless Steel Cascading Swan Water Feature
---
Share