Shimmering Spring Water Feature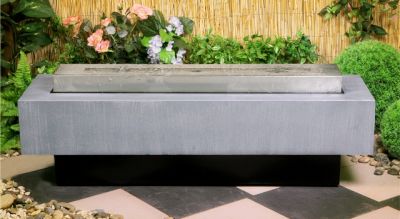 Shimmering Spring Water Feature
Bring an element of modern style to your home or garden with this contemporary stainless steel water feature. The high quality stainless steel finish of this sleek water feature greatly adds to its overall effect as the water gently shimmers out of it, creating a wonderful display.
Features
Zinc coated stainless steel – ensures a high quality feature
Fully self-contained (requires no reservoir) – easy to set up – just fill and plug in
Suitable for indoor and outdoor use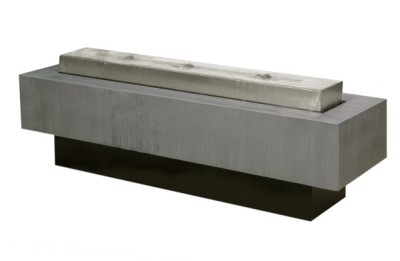 A great way to liven up any setting, this stainless steel water feature is sure to be a wonderful addition to your home, office, or garden area. Water gently flows from the top and down the sides of this feature, into the reservoir below, creating a calm and tranquil atmosphere wherever you decide to place it. It is fully self-contained which means you will not need an external reservoir as the water recirculates from a reservoir hidden inside the feature. The zinc coated finish allows for greater resistance against corrosion, meaning your water feature has been manufactured out of good quality stainless steel, with extended durability in mind.
Simply remove from the box, add water, plug in, and within a few minutes you will have a relaxing, modern addition to your garden or home.
Dimensions:
Height 40cm (15.7 inches) x Width 121cm (47.6 inches) x Depth 35.5cm (14 inches)
10m (32′ 9.7″) cable supplied
---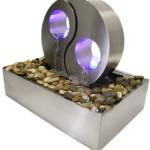 Yin Yang Stainless Steel with Blue LED Lights
---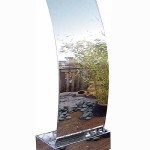 Stainless Steel Water Feature – Curved Wall Convex (single skin)
---
1.5m Curved Stainless Steel Water Wall Cascade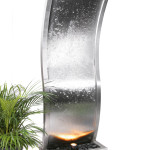 ---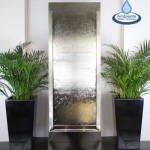 Giant 1.74m Stainless Steel Water Wall Cascade
---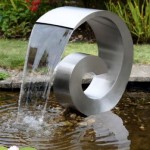 Giant Ammonite Stainless Steel Cascading Water
---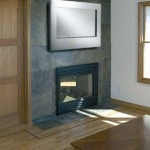 Livingstone falls – Landscape picture wall fountain
---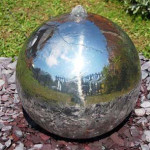 Polished 70cm Stainless Steel Sphere
---
Dolphin Falls Free Standing Stainless Steel Water Feature
---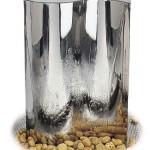 Water wall – Wave
---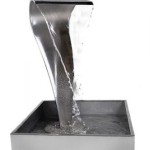 Swan Falls Stainless Steel Water Feature
---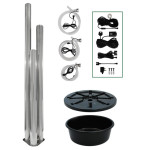 Advanced Three Brushed Tubes With Lights
---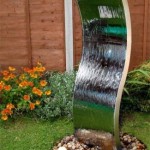 Curved Wall – Vertical Wave Double Sided
---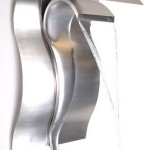 Stainless Steel Cascading Swan Water Feature
---
Share