Stainless Steel Water Feature – Curved Wall Convex (single skin)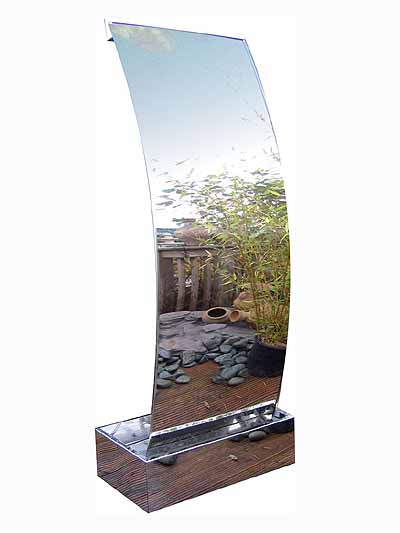 Stainless Steel Water Feature – Curved Wall Convex (single skin)

Product Description:
Made in the UK by Wonder Wall Water Features to a very high specification from a mixture of top grade mirrored and brushed stainless steel, they are hard-wearing and should last for many years.
Water cascades down one side of the curved wall, creating an ever changing effect. The pipe pumping water from the stainless steel reservoir at the base to the top of the feature runs up the back, enclosed in stainless steel casing.
A double-layered version of the curved wall is available in which the piping is hidden between the two layers
The feature is available in two options, Concave or Convex, two sizes (see dimensions below) with two choices of reservoir.
With stainless steel reservoir
With black plastic reservoir
Made to any size Our standard sizes are shown here. However if you would like one of our features with different dimensions, please do let us know – we should be able to make it for you.
Product Specification:
Small H 125cm (4ft 1″) W 48cm (1ft 7″)
Large H 175cm (5ft 9″); W 60cm (2ft); .
Reservoir
Black plastic reservoir – Dia 98cm;
Stainless steel reservoir – W 70cm, H 20cm, D 40cm (2ft 4″ x 8″ x 1ft 4″).
---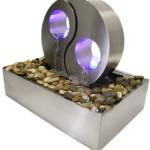 Yin Yang Stainless Steel with Blue LED Lights
---
1.5m Curved Stainless Steel Water Wall Cascade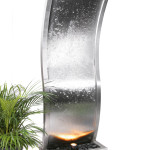 ---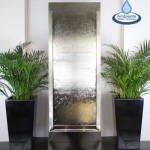 Giant 1.74m Stainless Steel Water Wall Cascade
---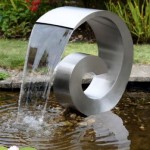 Giant Ammonite Stainless Steel Cascading Water
---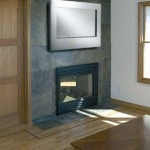 Livingstone falls – Landscape picture wall fountain
---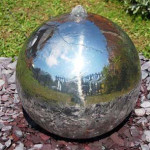 Polished 70cm Stainless Steel Sphere
---
Dolphin Falls Free Standing Stainless Steel Water Feature
---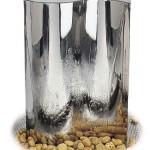 Water wall – Wave
---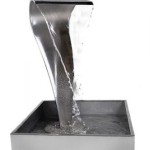 Swan Falls Stainless Steel Water Feature
---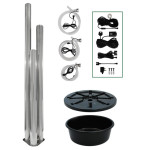 Advanced Three Brushed Tubes With Lights
---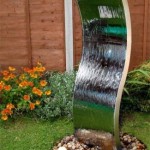 Curved Wall – Vertical Wave Double Sided
---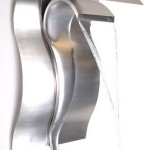 Stainless Steel Cascading Swan Water Feature
---
Share