Gushing Canyon Falls Water Feature with Lights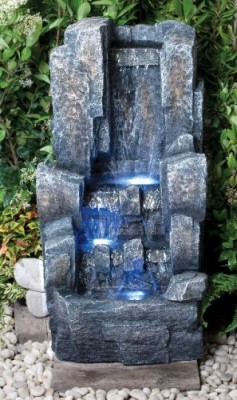 Gushing Canyon Falls Water Feature with Lights
Create the ideal focal point for any garden setting with this exquisitely crafted Gushing Canyon Falls Water Feature. This towering, rock-like water feature is a lovely piece that has been wonderfully designed to look and feel almost exactly like a natural formation of rock. A great water feature that is guaranteed to enliven your surroundings.
Features
High quality polyresin manufacture – UV and frost resistant
Fully self-contained – no additional reservoir required
LED lights – illuminates the water feature, allowing you to enjoy it during the day and night
Suitable for indoor and outdoor use
This stone-effect polyresin water feature will look great both in and outside your home. The polyresin material used to make this water feature is lightweight, durable, and long-lasting, and has also been meticulously moulded to adopt the rough appearance and texture of natural rock, looking as though it has been shaped by the water itself over time. Watch the water gloriously cascade down the rock-like, LED-lit tiers into the hollow below, creating a simply stunning spectacle that can be enjoyed during the day or at night. Simply remove from the box, connect to a power supply, add water, and within a few minutes you will have a relaxing, modern addition to your garden or home.
Specifications
Height 98cm (38.5″) x Width 52cm (20.4″) x Depth 52cm (20.4″)
Low voltage pump with 10m (32′ 9″) cable supplied
---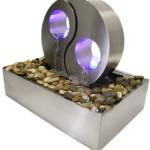 Yin Yang Stainless Steel with Blue LED Lights
---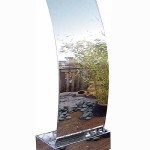 Stainless Steel Water Feature – Curved Wall Convex (single skin)
---
1.5m Curved Stainless Steel Water Wall Cascade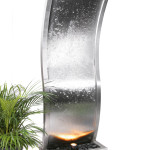 ---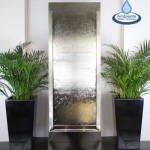 Giant 1.74m Stainless Steel Water Wall Cascade
---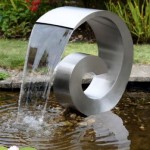 Giant Ammonite Stainless Steel Cascading Water
---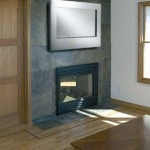 Livingstone falls – Landscape picture wall fountain
---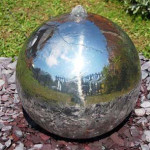 Polished 70cm Stainless Steel Sphere
---
Dolphin Falls Free Standing Stainless Steel Water Feature
---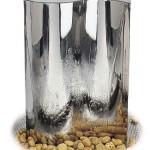 Water wall – Wave
---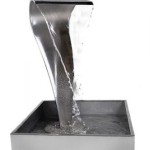 Swan Falls Stainless Steel Water Feature
---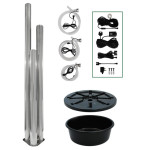 Advanced Three Brushed Tubes With Lights
---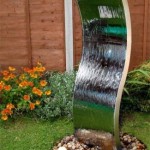 Curved Wall – Vertical Wave Double Sided
---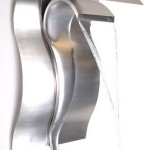 Stainless Steel Cascading Swan Water Feature
---
Share