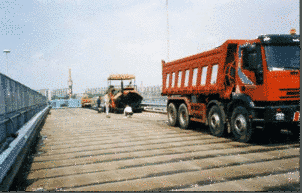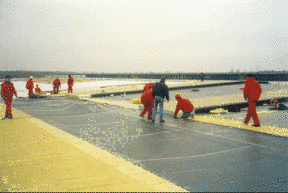 AQUA SYSTEM has had long term experience supplying hydro-isolating technologies for flat roofing, ballast and green roofing, all kinds of waterproof insulation for building and hydro technical  structures offers full range of services:
•    Structure inspection – new project
•    Structure inspection – tightness defects in existing projects
•    Technical advice
•    Non – standard solutions
•    Flat, ballast and green roofing
•    Material specification
•    Warranty
•    Independent supervision
Thanks to our experience we are able to provide solutions complying with high quality and high durability of insulation, ensure best technology in putting new insulation or repairing old one.
All general contractors, architects, investors and all others taking part in the investment process are very welcome to contact us.
Carlisle Waterproofing Technologies
EPDM single-ply membranes have been the commercial roofing industry's material of choice for nearly half a century, and Carlisle has been there since the beginning. Today, Carlisle SynTec offers the most diverse, versatile and innovative line of EPDM membranes and accessories on the market.
Copernit Waterproofing Technologies
Copernit S.p.A. has designed and developed different systems of waterproofing and now provides a comprehensive range of bituminous membranes and accessories.
Thanks to the organizational structure of its production department, Copernit products are known, appreciated and used by roofers, designers and end users in over 40 countries.
Click below to see technical data sheets on our Copernit products.

[hr]
Click on image to see gallery:
[ReflexGallery id='2′]
[hr]
_
_
_
_
_
_
_
_
_
_
_
_
_
[totop]