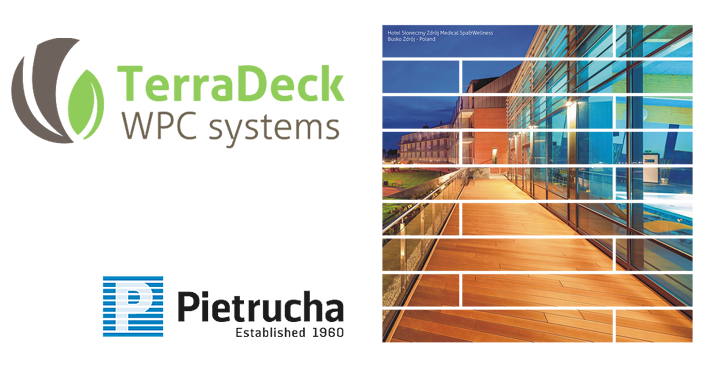 Wood Plastic Composite systems provide a broad range of products, which are made of natural components: wood fiber and thermoplastic polymers. Due to that amalgamation, WPC decks have an appearance of natural wood however, they possess mechanical properties and maintenance qualities of plastics. Our boards are durable and invulnerable to vermin's, animalcules and insects activities. Boards' surface is resistant to mould even under high moisture conditions. TerraDeck system guarantees esthetic aspects and effortless assembly thru single – handedly installation.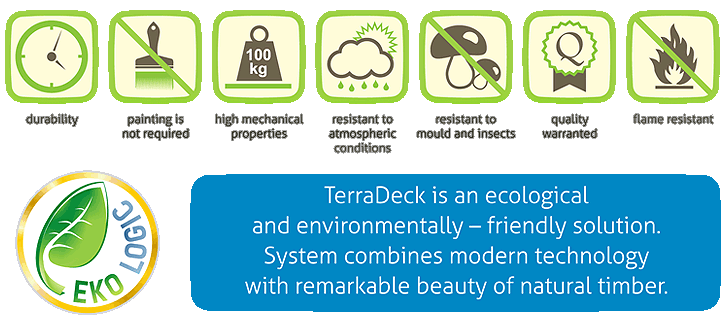 Available colours of TerrDeck profiles: graphite, brown and light brown. TerraDeck boards might have grinded, brushed or embossed finishing. Product's surface has anti – slippery properties of the surface. Owning to that fact system ensures safe usage.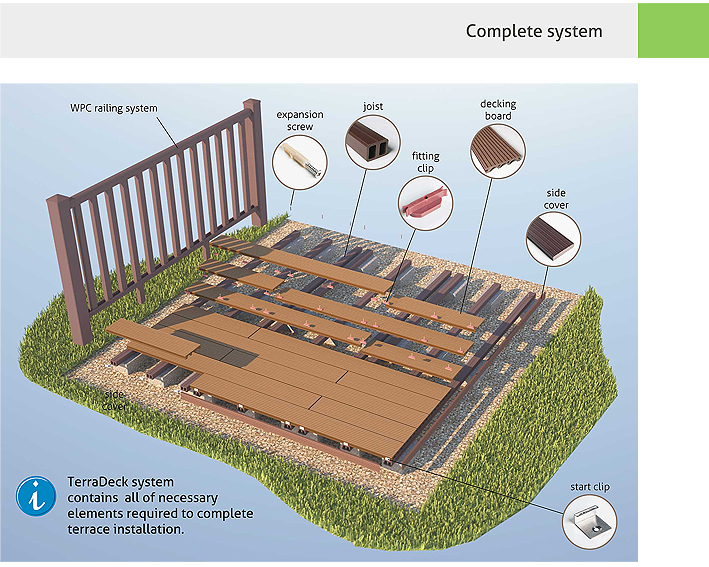 Wide range of finishings and colours spreads the scope of applications. Excellent arrangement with the outdoor surrounding. Take all benefits into account TerraDeck is suitable for: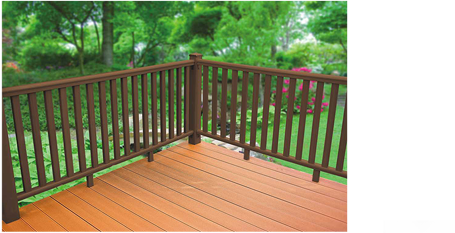 terraces
balconies
elevations
jetties and platforms
swimming pool cases
fences
garden accessories

WPC siding is an ecological, inexpensive and esthetic material applied when the elevation is exposed. Product's appearance imitates timber. WPC siding is resistant to atmospheric and biological conditions.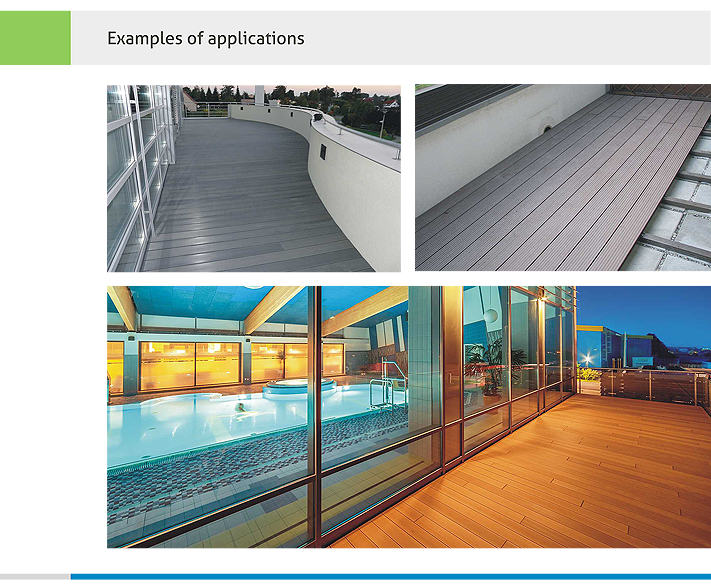 Call us today for a quote:
Aquasystem 
Dungarvan, Co Waterford
Mobile:  (085) 7465690
E-mail:  info@aquasystem.ie or: andrew@aquasystem.ie