---
We want to apologize you for any inconvenience caused with a view and visibility of our website as we are currently working on an update of our website.
---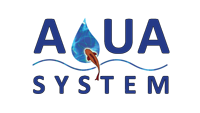 AQUA SYSTEM is based in Dungarvan, Co. Waterford  Ireland.
We are a leading specialist of designing and building water gardens.
We can transform an outdoor living space, into a beautiful paradise, where, you can relax, unwind and enjoy quality time with family and friends. Water features become the focal point of any garden with their melodious tunes and natural ability to attract a variety of local birds, butterflies and wildlife. Whether you tuck a decorative fountain near the entrance of your home or create a backyard habitat with an ecosystem pond and waterfall, you will find, that each day can be enhanced, when you waterscape your landscape.
Regardless of the size of your lawn, whether it is an expansive lawn or a minute balcony, you will find a water feature suitable for your lifestyle and budget. Wherever possible.
AQUA SYSTEM will use world best products, trying our utmost to keep costs low. Regardless of size, big or small lawn, large or minute balcony or indeed hotel landscaping or waterscaping,
AQUA SYSTEM is here for you!
---
AQUA SYSTEM designs, constructs and maintains water gardens – ponds, cascades, streams , town jet fountains , waterfalls, terrace ponds , big and small fountains. You can commission us, to do any job in any location in Ireland, UK, Europe and rest of the World.
---
---
Aquasystem water features:
---