Stainless Steel Reservoir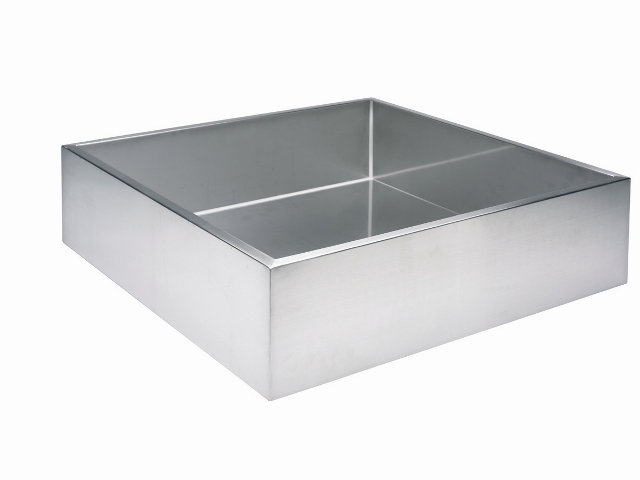 Brushed stainless steel reservoir designed specifically to go with a number of our stainless steel water features as follows. The water feature will stand alone in the stainless steel reservoir on concrete blocks.
You can also use the reservoir for other water features if you want to. Height of the reservoir is 20cm.
---
Available in these sizes : 
– 50L (50cm x 50cm) Stainless Steel Reservoir
– 72L  (60cm x 60cm) Stainless Steel Reservoir
– 70cm x 70cm Square Brushed Stainless Steel Reservoir
– 80cm x 80cm Square Brushed Stainless Steel Reservoir
– 162L (90cm x 90cm) Stainless Steel Reservoir
– 36L (60cm x 30cm) Stainless Steel Reservoir
– 56L (70cm x 40cm) Stainless Steel Reservoir
– 80L (80cm x 50cm) Stainless Steel Reservoir
– 108L (90cm x 60cm) Stainless Steel Reservoir
– 140L (100cm x 70cm) Stainless Steel Reservoir
– 192L (120cm x 80cm) Stainless Steel Reservoir
---
Share