95cm Shishi Odoshi (Deer Scarer) Clacking Water Feature with Lights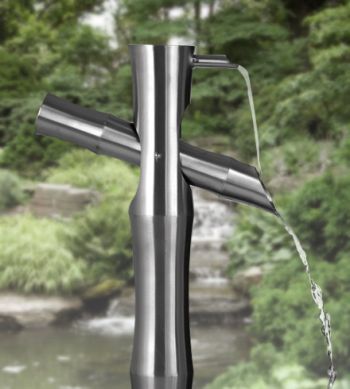 95cm Shishi Odoshi (Deer Scarer) Clacking Water Feature with Lights
Specifications
Feature only: 75cm (29½ins) x 40cm (15¾ins) x 10cm (4ins)
Feature plus reservoir: 95cm (37½ins) x 55cm (21¾) x 55cm (21¾)
1x white LED light ring
7w pump
8m cable
Features
Stainless steel construction is rustproof and highly durable
Design is inspired by traditional Japanese fountains
Contemporary twist on a classic design – complements both modern and traditional gardens
Clacking sound is relaxing and will help to scare deer and birds away
LED lights mean you can enjoy your water feature even after dusk
This beautiful stainless steel water feature is inspired by traditional Japanese fountains, and will produce a calming, tranquil effect in your garden.
This stunning water feature adds acontemporary twist to the traditional Japanese Shishi Odoshi fountain. The Japanese design, usually constructed from bamboo, is here reinterpreted using stainless steel. This meeting of classic and contemporary produces a beautiful effect, with the highly durable stainless steel design curved in the style of bamboo tube.
The Shishi Odoshi fountain has been nicknamed the "clacker fountain"because of its distinctive, rhythmic clacking. As the water circulates through the feature, the tube tips forward to allow the water to flow into the reservoir, and then tips back, producing its characteristic "clack" sound. It was originally designed in Japan to scare pests away from crops, but these days is mostly appreciated for its beauty and its soothing properties. The trickle of water and rhythmic clacking sound will help to create a relaxing, meditative atmosphere in your garden.
It comes complete with an underground reservoir, which collects the water from the fountain and recirculates it through the feature. This feature is easy to run and maintenance free and its stainless steel construction will ensure that it retains its appearance for years to come. The LEDs are slightly raised from the top of the reservoir, meaning the black plastic reservoir lid can be covered with decorative pebbles without obscuring the lights. Please see below for a link to our range of decorative pebbles.
---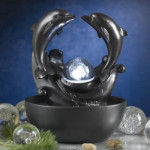 Twin Dolphin Crystal Sphere Water Feature with LED Lights
---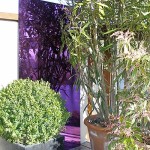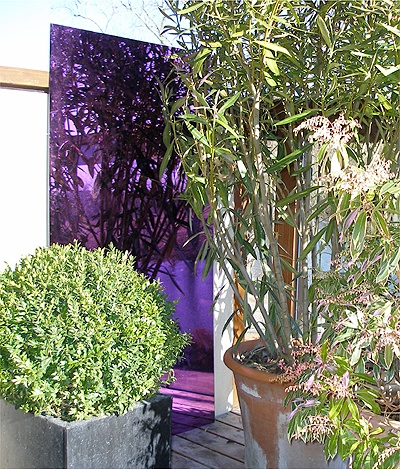 4ft x 2ft Set of 2 Medium Purple Garden Mirrors
---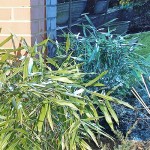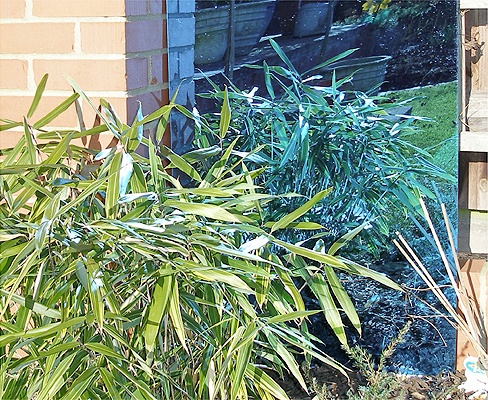 4ft x 2ft Medium Blue Garden Mirror
---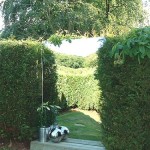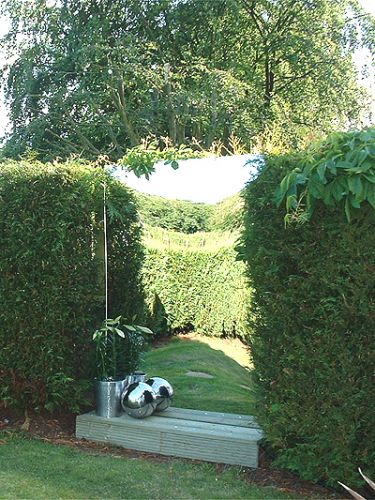 4ft x 2ft Medium Garden Mirror
---
95cm Shishi Odoshi (Deer Scarer) Clacking Water Feature with Lights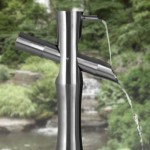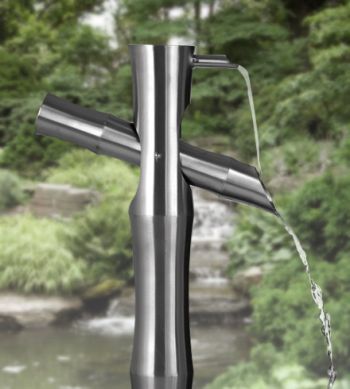 ---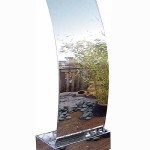 Stainless Steel Water Feature – Curved Wall Convex (single skin)
---
1.5m Curved Stainless Steel Water Wall Cascade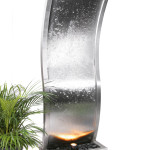 ---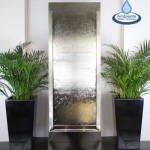 Giant 1.74m Stainless Steel Water Wall Cascade
---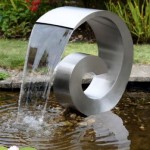 Giant Ammonite Stainless Steel Cascading Water
---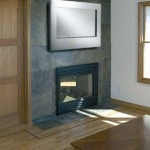 Livingstone falls – Landscape picture wall fountain
---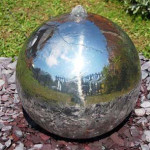 Polished 70cm Stainless Steel Sphere
---
Dolphin Falls Free Standing Stainless Steel Water Feature
---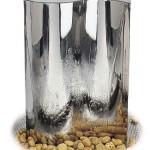 Water wall – Wave
---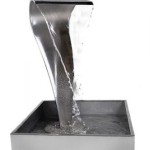 Swan Falls Stainless Steel Water Feature
---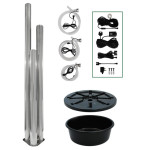 Advanced Three Brushed Tubes With Lights
---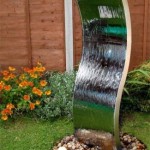 Curved Wall – Vertical Wave Double Sided
---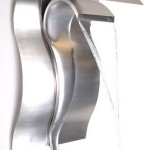 Stainless Steel Cascading Swan Water Feature
---
Share